60 years of Schall – 40 years of Motek – with exhibitor KMT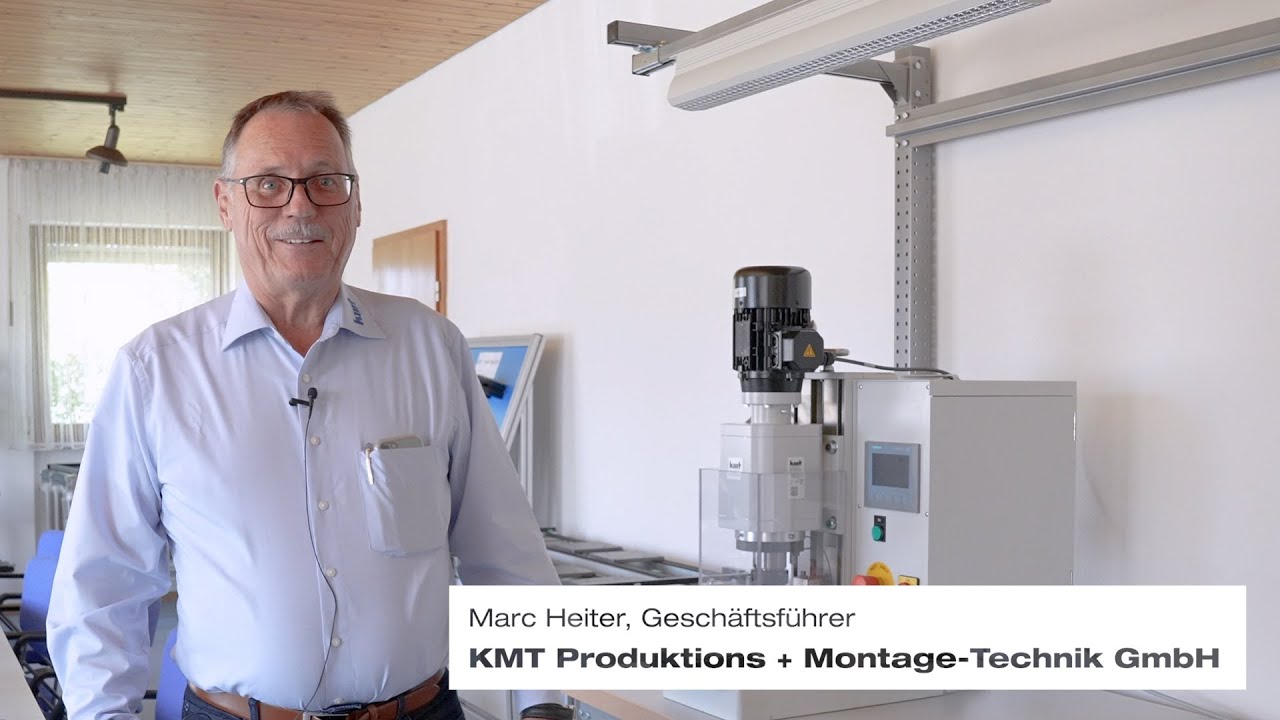 In Schall's anniversary year, we visit long-standing exhibitors at our trade fairs at their company headquarters and get into conversation with them. KMT Produktions- und Montage-Technik GmbH, based in Villingen-Schwenningen, has been an exhibitor at Motek from the very beginning and, with its 45-year company history, has developed virtually in parallel with Motek.
Managing Director Marc Heiter and authorized signatory Petra Heiter give us an insight into their successful medium-sized company.For more than four decades, the engineers, technicians and skilled workers at KMT have been developing and building reliable, innovative and durable wobble riveting machines. They are leaders in the field of high speed riveting and high speed process controlling. They can be used regardless of their location during installation and are used in the automotive, electrical, medical and hardware industries.
In addition, KMT builds conveyor belts with individual adaptation to customer requirements.
Modular design using standard components and a wide range of profiles, motors, belts and cleats allow customized solutions to be created quickly, flexibly and cost-effectively. What is remarkable here is that, with a great deal of flexibility and manual work, almost all the necessary parts can be manufactured in-house – a consistent "made in Germany" therefore characterizes KMT's products.
At the trade fair stand at Motek 2022, trade visitors will again be able to experience KMT's range of services and many a current technical highlight live in personal conversation with the highly motivated KMT team…
…and that's exactly why we keep the speedometer flying and do what we've always been burning for: Trade fairs for markets!
Let´s meet at the Motek 2022!