The Motek international trade fair for automation in production and assembly will celebrate its 40th anniversary this year. In combination with the 15th Bondexpo international trade fair for bonding technology, the time-tested trade fair duo will take place in Stuttgart from the 4th through the 7th of October, 2022. There's every reason to celebrate: trade fair promoters P. E. Schall GmbH & Co. KG will celebrate their 60th company anniversary this year as well.
Motek/Bondexpo is getting ready for the fall trade fair season in 2022. Traditionally, Motek is a mirror image of current industrial trends because it showcases annual technological advances in the field of production automation in an exemplary fashion. "Since 1982, when Paul Eberhard Schall organised the first Motek in Sindelfingen, industrial assembly and handling technology has undergone rapid advancement thanks to countless technological innovations," says Bettina Schall, managing director of Schall trade fair promoters. "Throughout the decades, Motek has portrayed this progress in each of its individual stages and carried it over into actual manufacturing practice. This specialised technical event with its consistently objective and application-oriented trade fair format is universally recognised, and it's an essential business and knowledge platform for exhibitors and expert visitors alike. During the course of 40 years, it has been and will continue to be an industry highlight each and every autumn!"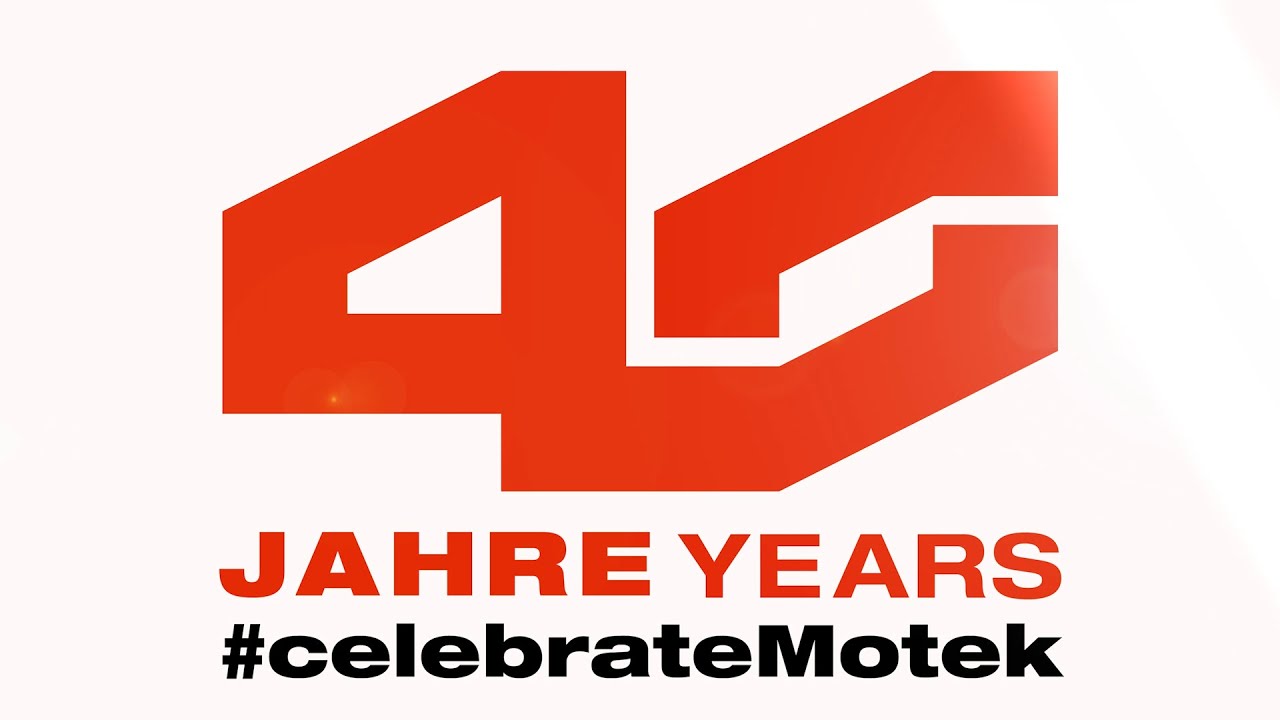 Technological Change is a Constant ...
… because modern manufacturing continues to evolve day by day. It's becoming more efficient, more economical and more flexible. It's already characterised by automated processes and software-based machine functionality, and will continue to evolve in this direction to an ever greater extent in the future. Once again, the 40th Motek will point the way to the future together with the 15th Bondexpo as an integrated event. It will provide new answers to questions about holistic, integrated system solutions. "All relevant products and current manufacturing issues are presented at Motek, right on up to fully networked, digitalised and software-supported complete systems," explains Rainer Bachert, who has been accompanying Motek for many years as project manager. "In the beginning, attention was of course focused on individual products and components for assembly and handling in conventional factories. Today, integrated, automated solutions with image processing are in demand. Artificial intelligence is long since an integral part of modern manufacturing operations because it supports the optimisation of processes," says Bachert.
Impressive History of Automation
Alone the development of robotics for assembly and handling processes has an impressive history – within the context of Motek as well. The robots are out of their cages – they've become highly mobile and have conquered numerous new applications, because automation, increasing flexibility and individualisation have changed industrial processes in all industry sectors. Customised, product-specific adaptations have become a matter of course. The old rigidity has given way to agility. New markets, collaboration and cooperation amongst production personnel and robots are now routine daily practice. Robotics is growing at double-digit rates. "In the end of course it still depends on the component – its quality and performance. It's still the machine's most essential element, and will remain so in the future as well," notes Rainer Bachert. "But in this regard, digitalisation, autonomous operation and intelligence have led to impressive development in terms of real-time control, data analysis, preventive maintenance and ultimately the conservation of resources," says the experienced project manager.
Networking of Exhibitors and Processes
Together with the 15th Bondexpo, the 40th Motek is getting ready for the fall trade fair season in 2022. All of the industry's players are looking forward to the reunion and the personal exchange of technical ideas at the exhibits. Exhibitors will meet up with precisely the target groups they're looking for – above all representatives of small and mid-sized businesses who want to make the transition to digitalised production. Once again this year, the Arena of Integration (AoI) will make digitalised, networked production processes transparent and comprehensible, and link various processes from different exhibitors.
The scheduled dates from 4 to 7 October 2022 in Stuttgart represent a fixed appointment in the industry sector's calendar, because the right people get together traditionally at Motek/Bondexpo. Based on past experience, project manager Rainer Bachert knows that "Ideally matched contact persons come together here." The trade fair duo is a must for system integrators and customers who want to introduce and further develop automated handling processes. In an exchange of technical ideas and experience, exhibitors and visitors jointly shape the further evolution of industrial manufacturing processes. This is why Motek/Bondexpo is and will remain an ideal business platform for the capital goods industry.