The 39th Motek – International Trade Fair for Production and Assembly Automation – will take place together with the 14th Bondexpo – International Trade Fair for Adhesive Technologies – from 05. until 08 October 2020 will take place. The proven industry event Motek/Bondexpo in Stuttgart will again be flanked by the integrative theme park "Arena of Integration" (AoI).
Smart Solutions for Production and Assembly – this is the core of Motek again this year. Trade visitors will find practical topics and their networking as well as realistic process sequences that are not presented anywhere else in this holistic form. Particularly in times of a weakening economy, industrial users are looking for automation solutions that can be implemented practically in order to fulfill their respective production tasks efficiently, economically and sustainably.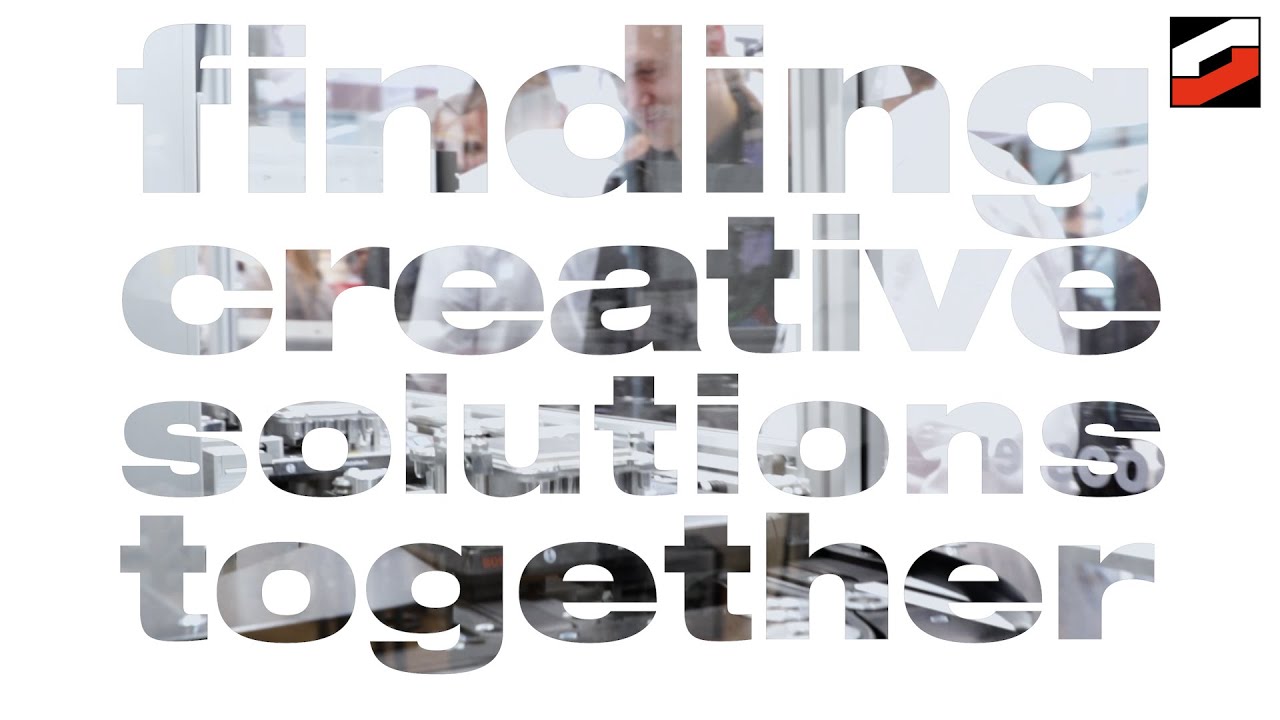 High quality of conversations - concrete questions and answers
"Motek is a trade fair for obtaining broad information about current trends and technology. But above all, the quality of the discussions here is particularly high and the questions are very specific." This is the verdict of Michael Blaß, Head of the e-chain systems division at igus GmbH, for whom Motek is an annual fixture: "Motek has a fixed place in our trade fair calendar, and has done so for decades. In Stuttgart, we always present our fall innovations, especially to the trade visitors in southern Germany." This year, Igus wants to show how users can reduce costs and improve technology with motion plastics, especially in a difficult economic environment.
Leading trade fair for the world of automation
For Achim Gauß, Managing Director of Zimmer GmbH, Motek is also the industry highlight every fall: "For us, Motek is the strongest and most important local trade show with an international character. It is the ideal platform to present our innovations from all six technology areas and allows us to meet potential and existing customers. "As the leading trade fair for trade fair visitors, Motek represents the entire world of automation with all its innovations and facets. And this in one of the strongest industrial regions in Germany!" In the context of the currently intensified discussion on how climate and environmental protection can be realized, Achim Gauss clearly sees an affordable contribution from the field of industrial manufacturing: "For example, industry can save a great deal of energy through the increased use of mechatronic instead of pneumatic solutions." Zimmer produces its own energy using its own solar panels and, as a leading system supplier for the world's largest battery producer, intends to make its own direct and indirect contribution to climate protection.
Next step to the Digital Factory: complementary competence in the AoI network
Trade fair organizer P. E. Schall, in cooperation with the Mechatronics Baden-Württemberg State Network 2019, has highlighted where industrial manufacturing processes are headed: digitization requires networking, holistic engineering and cooperative project implementation. At the previous year's trade fair, the AoI turned into a universally respected milestone with 29 practical use cases, as the participating companies worked closely together to present networked Industrie 4.0 solutions in a hands-on manner and provided concrete answers to current questions about intelligent production and process chains in conjunction with digital applications. Dr. Kurt Schmalz, managing partner of J. Schmalz GmbH, stated after the 2019 trade event: "With the new concept, Schall, the trade fair organizer, is offering visitors the chance to obtain compact information on a wide variety of aspects of digitalization." Further statements of the participants are available by text and video clips are www.arena-of-integration.de as well as www.motek-messe.de.
Trade fair duo Motek/Bondexpo: proven, unique, future-oriented
Joining technology is an elementary component of assembly technology. For this reason, the proven annual trade fair duo Motek, together with the complementary Bondexpo, has established itself as the industry meeting place. Nowhere else than in this comprehensive range of topics can trade fair visitors from industrial practice get such a comprehensive picture of what the modern, economical manufacturing process must look like in the context of advancing digitization. In the future, Bondexpo will increasingly be given the status it deserves: All processes relevant to adhesive bonding, joining and connection technology will be represented here in the form of products and services that can be integrated as partial, sub-systems or complete systems. In industry, the adhesives sector is taking an increasingly important part in production. That is why Bondexpo is the appropriate platform where the industry meets once a year and exchanges ideas at a high level.
Right platform for adhesives industry - growing field of electronics
"Bondexpo offers trade visitors all the innovations and developments in joining and bonding technology condensed into one exhibition hall at a glance," states Andy Jorissen, Global Sales and Marketing Director bdtronic. The company has been an exhibitor at Bondexpo for many years. "The clear focus on the processes of bonding, potting, sealing and foaming is unique. In 2020, bdtronic will once again present exciting new products, including solutions for the mobility of the future: "Various bonding and joining technology processes are needed for the production of electric drives. Another future trend: intelligent and connected driving. The proportion of electronic components in vehicles is increasing rapidly, and with it the need for potting and sealing applications."