In one month's time, the industry will meet for the 38th Motek – International Trade Fair for Production and Assembly Automation. Together with the 13th Bondexpo – International Trade Fair for Adhesive Bonding Technologies – it will provide a unique overview of current information- and process-oriented industrial manufacturing. The focus is on the Arena of Integration (AoI) theme park: It demonstrates to trade visitors the plant, process and component integration that can already be used today in everyday industry.
The Motek motto "Smart Solutions for Production and Assembly" underlines that digitization and integration are no longer a vision in industrial practice. This is particularly visible and tangible in the Arena of Integration (AoI) theme park. "Connectivity" is not just a buzzword, it's a practical reality: The integrative theme park in the center of Hall 6 will provide trade visitors with use cases that provide concrete answers to current questions about intelligent production and process chains in conjunction with digital applications.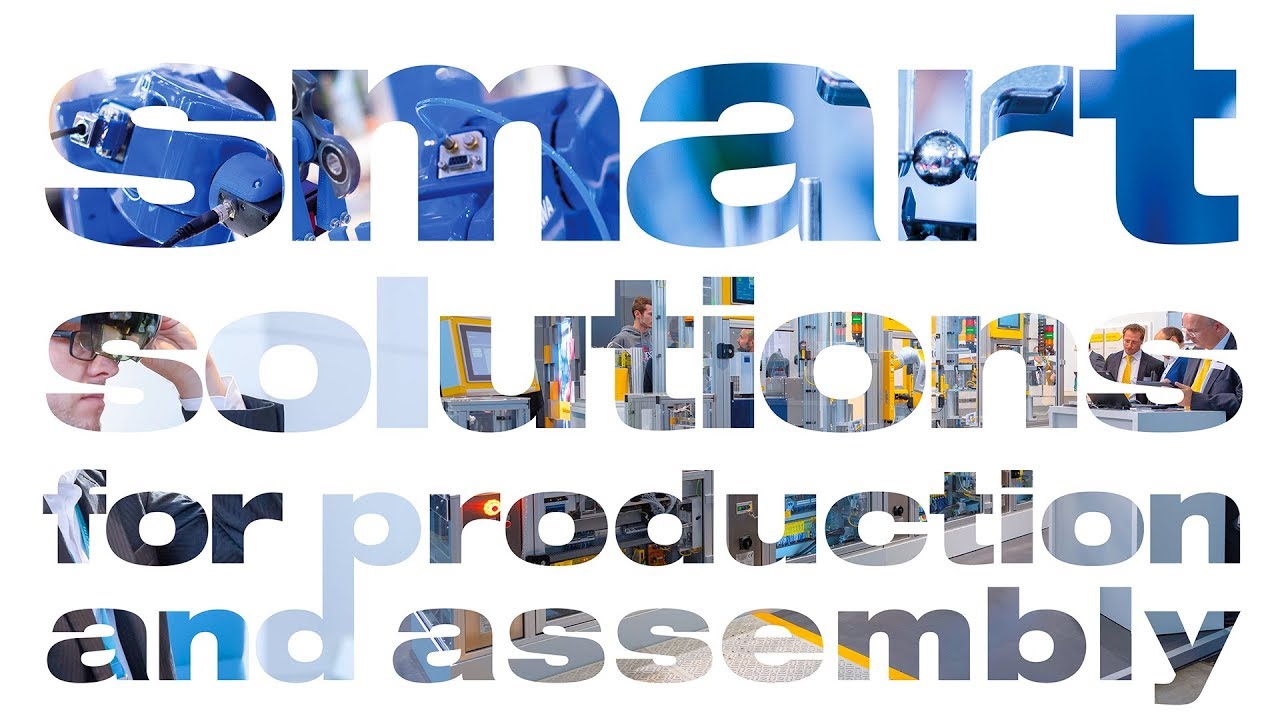 Arena of Integration: Automation Intelligence to GO!
Trade fair promoter Schall is organizing this special show together with cooperation partner Landesnetzwerk Mechatronik Baden-Württemberg and around 30 exhibitors; in combination with the range of offerings at Motek and Bondexpo, as well as the integrative theme park, the trade fair event from 07. The trade fair, which will take place in Stuttgart from October 7 to October 10, will present a unique, comprehensive picture of the value-added chains in modern production and assembly automation to trade visitors from all over the world.
The focus is on practice and user benefits
Motek is the traditional trade fair platform for the rapidly changing process automation. Exhibitors will present customers and users with currently usable and future-proof solutions for industrial production applications. The core of the product and service portfolio of the globally recognized information, communication and business platform Motek are state-of-the-art and now digitized components, assemblies, subsystems and complete systems for automated production and assembly. Motek will be showcasing complete solutions that are networked in terms of technology and communication and are geared to industrial practice for fully automated, flexible production, both now and in the future. Complementing this, Bondexpo, which is being held in parallel, will showcase detailed and system solutions for joining and connecting components and assemblies in pre-assembly and final assembly.
Even more thematic systematization, even more internationality
As in previous years, a total of almost 1,000 exhibitors are expected to attend the traditional trade fair duo – including from abroad: exhibitors from 30 countries will make their contribution to the topic of production and assembly automation; after Germany, most exhibitors come from Italy, Switzerland, Taiwan, China and France. More than 130 exhibitors will be represented on the subject of joining technology alone; a special guide to joining technology will again be published on bolting technology, joining technology for insertion, press-fitting and joining, riveting technology, soldering and welding technology, as well as on bonding, sealing, potting and dispensing.
The trade fair organizer is also preparing a special trade fair guide for the assembly system construction and robot system integrator sectors; among other things, a good 75 suppliers of turnkey assembly systems and more than 125 robot system integrators are listed here.
Practical and implementable: Smart Solutions for Production and Assembly
Motek is a reflection of the dynamically changing industrial production technology. Trade visitors will find answers to their questions on the way to the Smart Factory in a practical atmosphere. Nowhere else can trade fair visitors from industrial practice get a comparably comprehensive picture of what the modern manufacturing process must look like as an overall system in the context of progressive, end-to-end digitization of automation in order to be and remain efficient, economical and competitive. The pragmatically designed trade fair duo Motek/Bondexpo together with AoI will once again become an indispensable must-attend event for all design engineers, users and production managers looking for practical solutions for modern industrial production and assembly automation.