The excellent energy supply system on the robot, igus @ Motek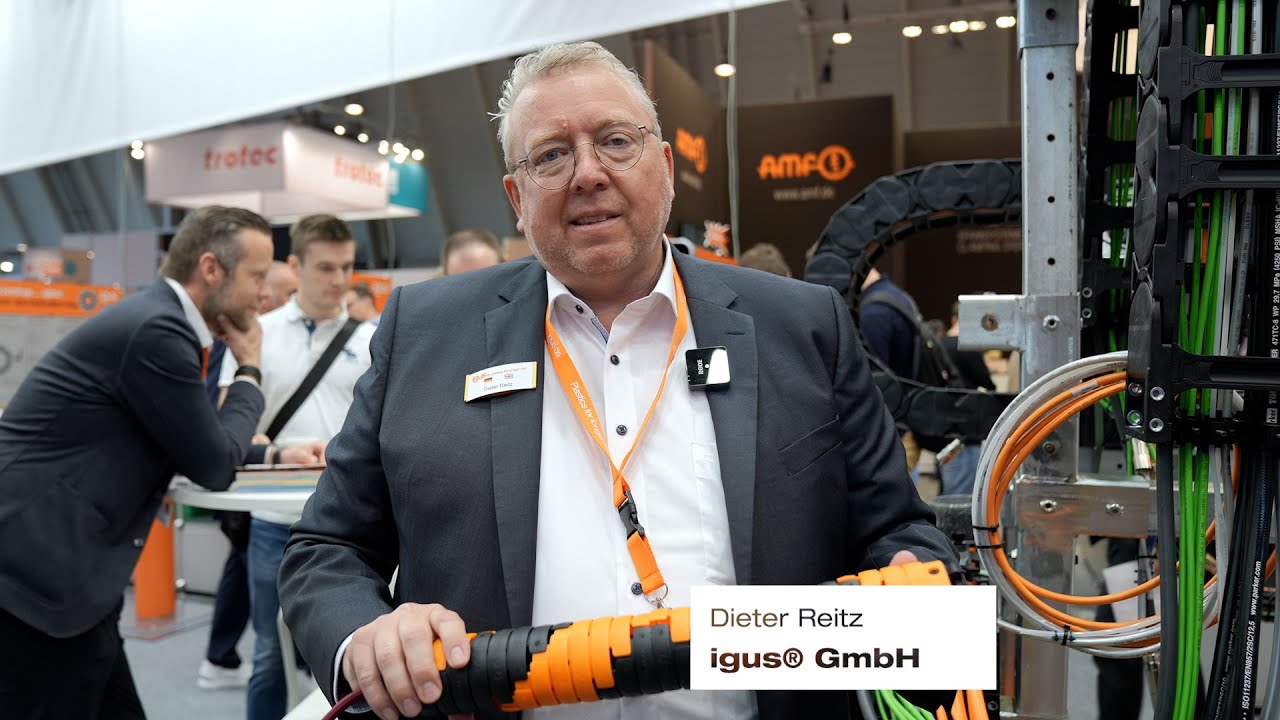 The aspects of efficiency, sustainability and flexibility are important success parameters for production. Every year, the exhibitors at Motek/Bondexpo show immediately applicable innovations that can be of immediate benefit to manufacturing companies. As Igus did in this example at the last Motek in Hall 7:
"When we think about the robot, we have said that the best thing is to have a chain on the robot arm that can be telescoped. People always said it couldn't be done. But then we approached it and just did it. Look at this TRX tube, I can telescope it wonderfully. I can do over 30 % length change here, so it can go in perfectly on the robot.", says Dieter Reitz, Sales Manager e-kette® Germany in a quote direct from the trade show.
The round design of TRX in the easy design is resistant and enables the insertion and removal of assembled cables. These are also the benefits of this world first for the user:
Slim design
Easy installation
Minimization of purchased parts
This has brought the Igus team two top awards at once: Winner of the iF Design Award 2022 and Winner of the Red Dot Design Award 2022.